Juggling Career and Passion
Hey all!
First, a few updates: I'm doing more shows with the Vagina Monologues cast and will have a performance coming up at The Box Theater in NYC this Fall (stay tuned for details), I have a lead in an indie film (also can't tell you too much about just yet), I'm working on writing and acting in a short film, and I'm on the hunt for more auditions!
Now for the more personal stuff...
I have many things to be grateful for in my life. I have my own apartment in Williamsburg and I can still afford to go out to nice dinners and go on vacation. Most NYC actors can't say that. But I didn't get those things from acting. I got them from hustling in real estate, and being really lucky on some deals that I landed over the last 5 years. I got into real estate 5 years ago, not because it was my passion, but because I wanted a flexible job that didn't involve serving food, so I can have time to act. I wish I could say that I balanced the two. I didn't. I wanted so much to be financially independent that I put acting on the back burner. I sometimes didn't go to classes or auditions for months at a time.
Acting still held a huge place in my heart and was always my number one dream, but sometimes it just felt so hopeless, impossible even, so I focused on something I felt I could control, real estate. I got involved in a few acting projects, many of which I prepared hard for, got my hopes up only to never see the light of day (or the light of the stage). A few years ago, I got cast as Marilyn Monroe in an off Broadway play... pretty much my dream role and the biggest compliment of my life that someone thought that out of 800+ actresses in NYC who auditioned, I could be Marilyn. Me. Playing the most iconic and beautiful actress in Hollywood history. It felt that the stars were finally aligning for me. I'm not terribly spiritual, but like to believe that some things are "meant to be". I put my heart and soul into rehearsals for this on show for 5 months only to have it canceled 3 weeks before opening night. Needless to say, my heart was broken. I didn't audition again for almost a year. And I certainly didn't believe in "meant to be" anymore. F.U. stars!
This was 3 years ago. My prime, my mid twenties. I'm now 30, which let's face it, might as well be 50 in terms of an actress starting out who still has no major roles under her belt. Not to say there are no roles for women in their 30's, but it's a hard place to start. Getting your foot in the door in this industry is the harder than anyone will tell you (unless you have famous parents). Many dollars have been spent and many headshots have been sent. Anyone will tell you that there's a lot of rejection in this industry and you just have to keep going at it, which is true, but my god it's friggin' exhausting - mentally, emotionally, and physically exhausting.
Despite all of this, I'm holding my head up high and fighting for my passion. I decided to dust off a script for a short film I've been writing on and off for a few years. I never finished it because I wasn't very confident in my writing or producing skills, but I'm going to put in the effort and this time, put real estate on the back burner for a while (well, not that far back because I still have to pay my bills).
I hope reading this inspires you all to keep pushing and pursue your dreams, no matter how strenuous and disheartening the process is... Because you can't win the lotto if you don't play. Here's to winning the lotto this year!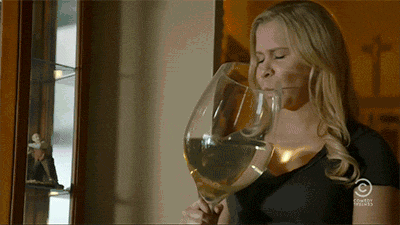 #acting #actress #actor #filmindustry #nycactor #passion #nycacting